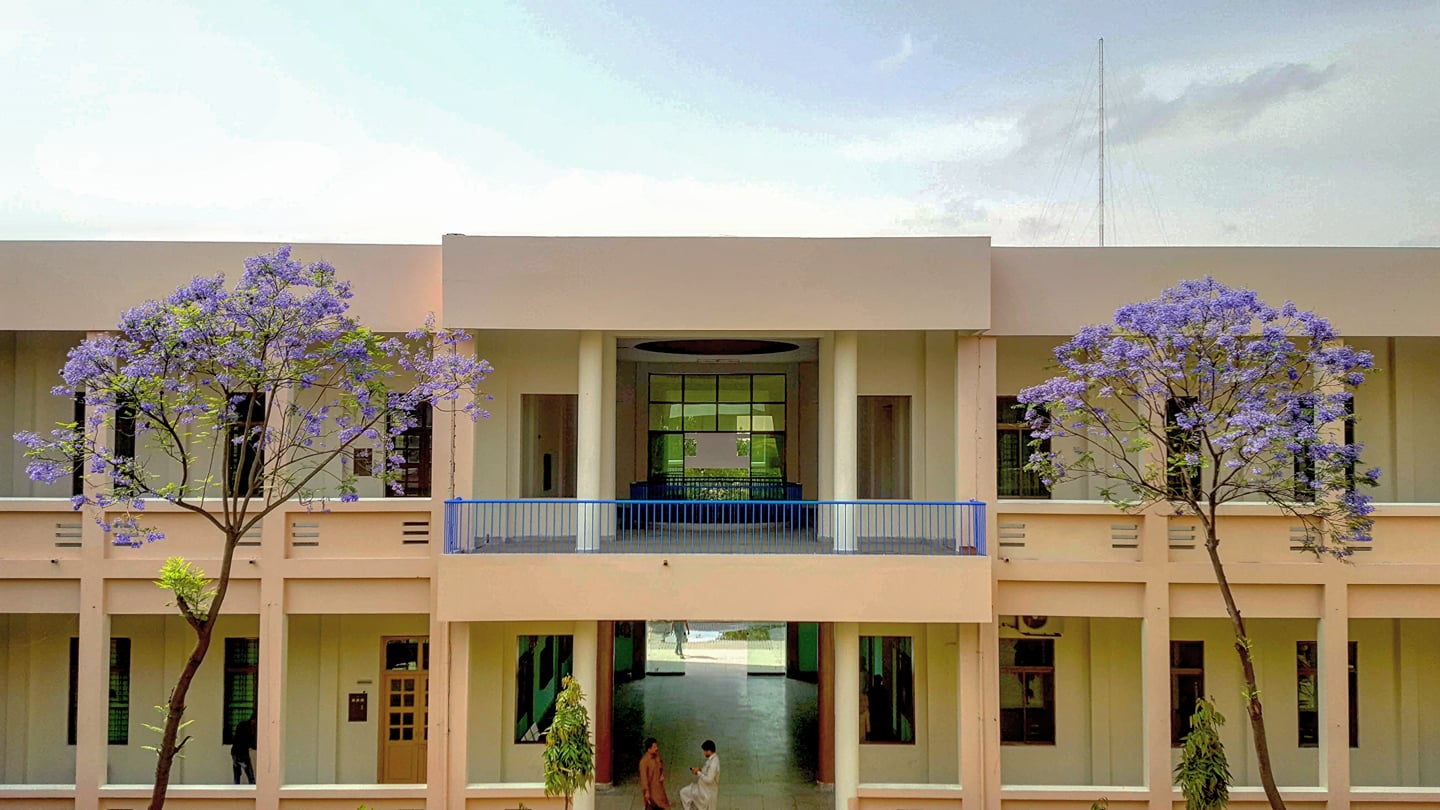 The department of Chemical, Polymer, and Composite Materials Engineering was established in 2007. The department was primarily designed to build on current acclivities and to provide a nucleus for the University's rapidly expanding industrially oriented research training and consultancy in Chemical Engineering. Since then, more than 500 students have been graduated who are currently working in the reputed international and national organizations and institutes. The department has developed considerably in terms of undergraduate lab and postgraduate research facilities, interacted with the local industry with a specific focus on the local needs and indigenous solutions to the their problems. Students are trained to use specialist scientific knowledge, analytical skills, and innovative thinking to come up with creative solutions to real-world problems. They design new chemical processes and products, as well as improving the performance of existing ones. They are also involved in developing cleaner and more sustainable energy sources, and developing new wonder-drugs to cure the world's diseases. Core strengths of department are its qualified and dedicated faculty; up-to-date laboratories with essential equipment; well-equipped and upgraded library; strong Industrial links and well-equipped research labs.
The Department Mission:
The mission of the undergraduate program of the Department of Chemical Engineering encompassed three key aspects:
Education: To offer an outstanding academic program to enable graduates master process synthesis, design, and operations knowledge and develop excellent technical, technological and leadership skills
Research: To provide a vibrant interdisciplinary research program in engineering science, creating novel and sustainable solutions to serve public interests in areas such as health, energy and environment.
Social Responsibility: To promote inclusive, safe, collaborative and respectful community for learning and work with integrity.
Degree Programs:The Department offers Bachelor's degree in Chemical Engineering under Outcome-Based Education system where all teaching/learning activities are student-centered. The program covers all aspects of knowledge, skills, and industrial motives to enable graduates with strong technical education for rapidly changing technological environment to pursue lifelong learning and to achieve professional success. The curriculum for the B.Sc. Chemical Engineering has evolved over a number of years and is designed to prepare the students for design, operation, and supervision of Chemical, Biochemical and Polymer Plants. The course is updated regularly to incorporate the outcomes of local and global research in the field of Chemical Engineering. Emphasis is given to the use of computers by students in problem solving and design of equipment and plant. The course curriculum is same as already being followed in Chemical Engineering Department, Main Campus.