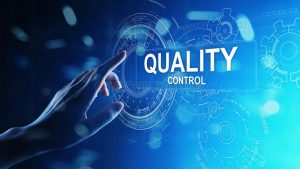 Providing quality education at both undergraduate and postgraduate levels is one of the core values developed by the university over the period of time. For this purpose, the university has established various bodies including academic council at university level headed by the vice chancellor, board of faculty (BOF) at faculty level headed by dean of the respective faculty, and board of studies (BOS) and postgraduate research committee (PGRC) at department level headed by chairman of the respective department or dean of the respective faculty. Besides, university has also established quality enhancement cell (QEC) since 2005 under the directions of HEC to monitor quality aspects of various programs at the university.
The department considers continuous quality improvement (CQI) as a useful tool and the most important component of OBE implementation for ensuring quality education. Through CQI process, the results of the existing practices within the department are regularly evaluated and an action plan for improvement is generated and acted upon. To implement the CQI process at the department, a practical, useful, and simple mechanism known as PDCA (Plan, Do, Check, Act) is employed. PDCA cycle is chosen for two basic reasons:
Reliability can be checked for the assessment methods and

A comparison can be made with any previous assessment; thus, the rate of improvement can be calculated.